Reasons to Fix Car Dents as Soon as Possible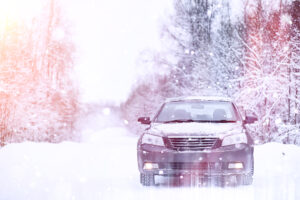 Winter weather car dents are especially troublesome. For one thing, streets are more slippery with ice and snow, making it easier to dent your car by getting into fender benders. In that respect, taking extra safety precautions to avoid accidents can pay off.
Not to mention that New York uses a lot of salt on roads to deal with winter ice and snow. While salt is an effective melting agent to make roaders safer for driving, it also corrodes paint. For this reason, you should get your dents fixed as soon as possible.
In addition, cold weather can affect the paint on vehicles during paintless dent removal repairs (PDR). An experienced PDR specialist knows how to heat the paint properly on a cold day so you don't damage and crack the paint during repair. Experience is vital for quality PDR. Otherwise, inexperienced repair can lead to a ruined dent and paint, resulting in the need for conventional bodywork to repair and paint the dented area.
How Paintless Dent Removal Works
By massaging the dent with special tools, trained specialists can remove dents without having to repaint the area (unlike auto body work). PDR is less expensive than body work, and you don't have to worry about matching the paint color. If the dent isn't too deep and the paint isn't cracked, PDR is a viable and more affordable solution than bodywork. It's also faster.
Steel Use in Car Construction
Steel is the main metal used in the construction of a motor vehicle chassis and body panels. Iron and a percentage of carbon comprise the metal material along with other alloys including manganese, chromium, tungsten and vanadium. The combination of these elements make steel strong and durable. They also make it malleable. For a paintless dent removal, the malleability is extremely important. It is what enables us to massage and pound out dents without damaging the painted surface.
Get Rid of Your Dents with PDR
At Evantage, we use PDR to restore your car to its previous condition. Our technicians can come to you and finish the work within a few hours.
Get in touch with us through our contact form, or if you prefer, just give us call at (631) 590-5003.