Snowballs Denting Your Car
Snowball Damage to Vehicles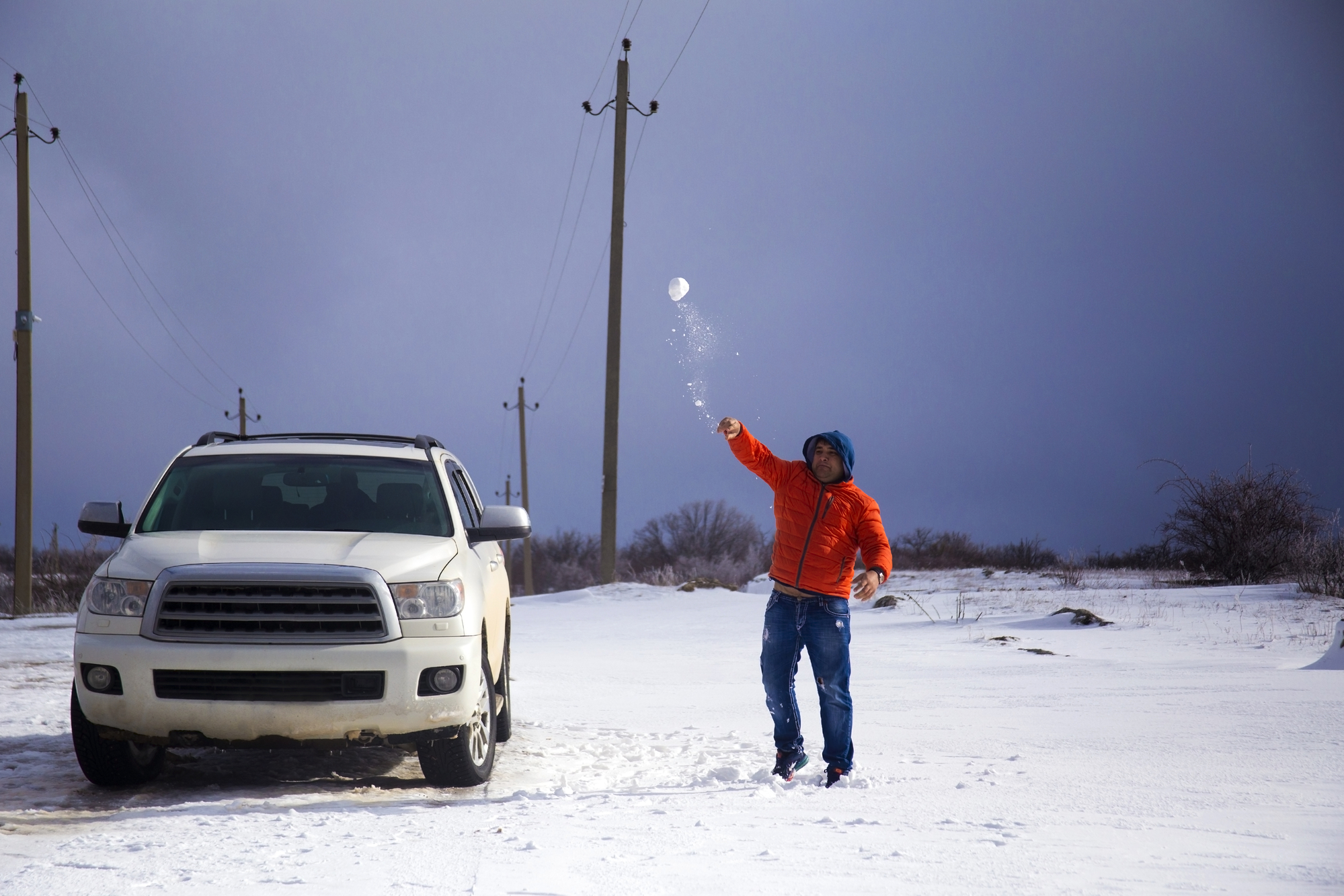 Dreams of snowballs denting your car may not be something that wakes you up at night. As car dents go, it's not one of the more common causes. Yet in the same vein, when it happens, you're left with car dent damage and the hassle of repairing it.
Picture this: The snow has fallen and your family is marveling at the winter wonderland. Look how beautiful the white fluffy snow is. Kids bundle up wearing winter coats, boots, hats and mittens. They pile out front doors, venturing outside to build snow forts and hurl snowballs at each other. Everyone is having great fun. At the time, you don't pay much notice to the errant snowball that inadvertently pelts your car, sitting in the driveway. However, later that day when the snow has melted, you decide to make a run to the store. As you start to open your car door, a sizeable dent greets you. How did that happen? Ah…yes. Your memory flashes—the snowballs.
The other scenario for snowballs denting your car has a less innocent aspect to it. Kids are outside playing in the snow as you drive slowly down the residential road. An onslaught of snowballs flies toward your car, smacking it in various places. Perhaps the kids are envisioning an enemy tank and are defending their home territory. Or perhaps they're playing "let's see who can hit the car." Either way, this is bad news for you and your car.
Dents Happen
Whether from a snowball or some other cause, dents happen, but you don't have to live with them. Paintless dent repair is a quick and easy way to restore your car to its previous condition.
How Can Paintless Dent Removal Deal with Snowballs Hitting Your Car?
At Evantage, we use paintless dent repair (PDR). Our technicians use special tools and techniques to massage the dents out of your car. We can do the repair work within a few hours, and another convenience is our technicians can come to you.
Reach out to us. Fill out our contact form and attach images of the dents, and we'll give you a quote. Or if you prefer, just give us call at (631) 590-5003.